Privacy Policy
How your data is being used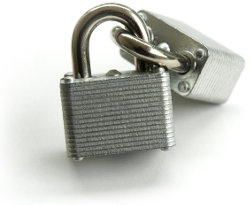 FreeImages.com/Marc and Cristina Palmer and Burke
This privacy policy shall inform you about, which personal data gets here collected, processed and shared. The legal foundation is located in the German Federal Data Protection Act (BDSG) and German Teleservices Act (TMG).
This website is operated by
Sole proprietor Mariusz Bieniek, Jakobstr. 2, 38100 Braunschweig, Germany, Tel: +49-531-2086271,
[email protected]
Collected & processed personal data
automatically passed on
IP address, HTTP Header (accessed URL, referrer URL, browser language/label, operating system label, cookies, date/time, …)

This data gets, like at every website, transfered and logged by accessing this website through the browser. Your identity is not derivable for me from this data.
entered by choice
Further personal data is collected when you enter this information by choice, for example as part of a server registration or an comment. Your email address at server registrations is used by me only for system emails or to respond to your requests regarding your server registration. In the comment feature of the site the email address is optional, but is made public if it is entered. All other data get, unless otherwise noted, published.
Storage of the data
The website is hosted on servers from the company Ovh GmbH ( Dudweiler Landstraße 5 – 66123 Saarbrücken) in France. The company has physical access to the server, but does not process the stored data. The processing and access to the data on the server takes place only through me.
Explicit IP address storage
If you make comments or server registrations, your ip address and the time/date gets stored. This is done for my safety, if you write unlawful content (insults, banned political propaganda, etc.). In this case, I can be prosecuted and am therefore interested in your IP and timestamp.
Original source
Purpose of data processing
by this website
logging & analysis of accesses
delivery of the website
storage and display of your comments / server registrations
email communication
by third-parties (see below)
display of advertising
acceleration of access to the site
denial of spam bot access
display of embedded videos
Disclosure to other parties
This website works with carefully selected third-party services. These services deliver advertising, analyse traffic to the website, accelerate and ecrypt accesses and deliver videos. The services have, likewise as this website, access to the automatically passed on data by the browser and also to the HTML content and use these for the fulfillment of its mandate in accordance with their own privacy / cookie policies & terms of use (respectively linked below). That means the disclosure happens indirectly because this services are integrated in this website or get used for the delivery of this website.
Google Analytics
Google AdSense
YouTube.com
ReCaptcha.com
CloudFlare.com
PageFair.com
Responsibility for personal data of third persons
You are responsible for personal data of third persons that you publish or share through this website. You declare to be authorized to specifiy or to publish aforementioned data. For this reason this website is freed from any responsibility regarding this data.
Contacting
While contacting me your data and statements are stored for the purpose of processing of your request and for the event that further questions arise.
Deletion & insight of the data
You have, according to the German laws, the insight to your here saved personal data and can arrange their deletion, correction or anonymization. For that simply contact me.
Cookies
Lost in translation
I have translated the present English version of the privacy policy with great care. Nevertheless, i can not take any responsibility for the accuracy of this translation. When in doubt, the original German text takes effect which is located
here
.