Cookie policy
The thing with the little helpers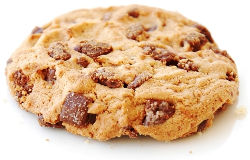 FreeImages.com/Gary Tamin
This website uses
cookies
to customize site contents individually. In addition other carefully selected third-party services are used which make use of additional cookies. These services deliver advertising, analyse site traffic and speed-up the site-access.
The services have just like this page access to browserdata (IP address, HTTP headers, cookies of this and its own domain, HTML code) and use the data accordingly to their own policies (linked below).
By using this website, you agree to the use of cookies by this site and the used third-party services.
Cookies of this site
Necessary for the operation of the page
For the confirmation of the cookie usage-hint and for the PHP session ID (if necessary, depending on the called page functionality).
Functions (optional)
Your specified TeamSpeak Buddies and server favorites.
Settings (optional)
Your specified page language and visual TSViewer preferences.
Cookies of third-party services
Rejecting cookies
Cookies are stored in the browser and can be seen by you, turned off (natively or through add-ons) and deleted selectively. Please note, that individual sites functions will not work without cookies. Explanations for management of cookies in browsers for
Chrome
,
Firefox
,
Safari
&
Internet Explorer
.
Note: You can also manage many online-advertising-cookies from companies at the US-american website
aboutads.info choices
or the EU website
Your Online Choices
.