SSL encryption implemented
02. Sep 2015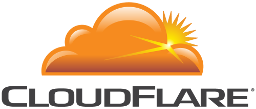 The commonly asked SSL encryption of the site that has been implemented and is as of now the only access possibility. Old URLs going to http:// will get rerouted to https:// automatically, you dont have to do anything. The code on your pages and the links to the User and Server Banners dont have to be changed by you, but can.
The changeover to SSL was thanks to
CloudFlare.com
pretty easy. There shouldnt be any issues but cant be ruled out. Just let me know if you encounter something strange. Iam available via email, phone and from time to time on
some TeamSpeak server
.
Apart from that iam currently developing an Android app and will introduce it to you soon.